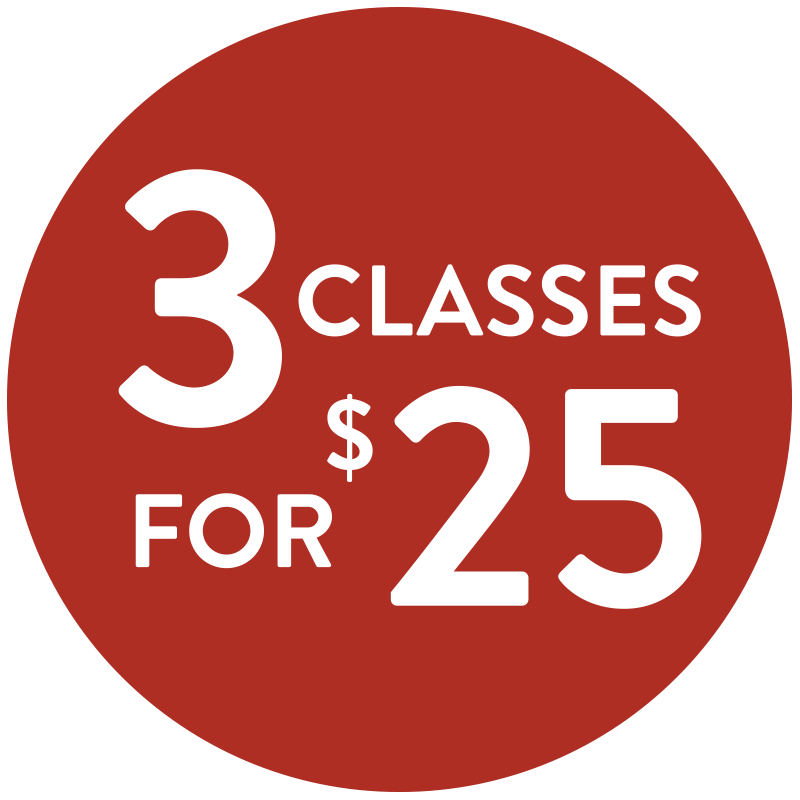 Get 3 yoga classes for $25* with our New Member Special. We have classes for all levels 7 days a week for you to enjoy. We have mats, towels and hand towels available for rent or purchase, a spring water station, props such as the Sukhamat Yoga Knee pad and more. Arrive 10-15 minutes early before the class you want to attend and we'll make sure you have everything you need. *Valid for 30 days after first use. BUY NOW →

Good for any one yoga class

.
MONTHLY RECURRING
Monthly Auto Debit
Attend unlimited classes

10% off SukhaLife merchandise

Discount on select workshops

Free yoga mat rental
10 CLASS PASS
Any 10 Classes
Shareable

Valid for 1 year
ONE MONTH UNLIMITED
1 Month of Unlimited Yoga
Valid for 30 Days after first visit

.
YEARLY
1 year of unlimited yoga
Attend unlimited classes

15% off SukhaLife merchandise

Discount on select workshops

Free yoga mat rental
3 MONTH UNLIMITED
3 months of unlimited yoga
PRICING INFORMATION
Pre-registering for classes is not required.
Sign up for our membership and receive 10%-20% off most of SukhaLife Retail!
10 Class Pass is shareable but non-refundable and non-transferable.
All Unlimited packages are non-refundable, non-transferable, and non-shareable.
All Class packages expire one calendar year from purchase date.
Ask us about senior, student and veteran discounts. Special rate provided with valid identification.
SukhaLife Yoga Studio reserves the right to change the class schedule and pricing options at any time!
TERMINATION
& SUSPENSION POLICY
Students who wish to suspend their membership may do so for any reason, ONCE a year, and for ONE MONTH only. Students who wish to terminate must provide 30 days notice and you must do so by writing us at info@sukhamat.com. Membership privileges will continue throughout the term of your last month charged. If you wish to restart your membership, you may do so at any time, but at the current rate. We will not refund you for a month that has already begun.