Gift Cards
Give the gift of yoga! SukhaLife Yoga gift cards/certificates are available in any customized amount and can be purchased online, at the studio or by phone. To purchase by phone, call SukhaLife Yoga at (727) 686-1912.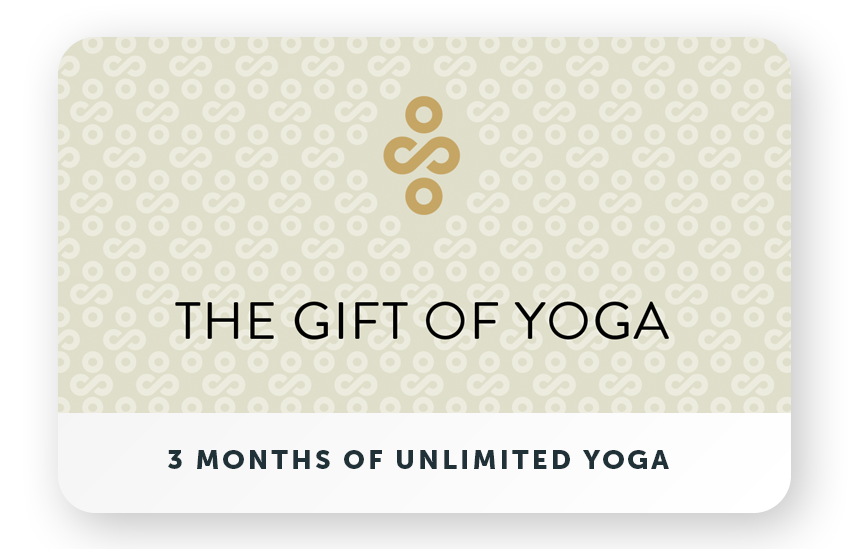 PRICING INFORMATION
Pre-registering for classes is required. No-shows and/or late cancellations will be charged (you may cancel up to 2 hours prior to class start time).
Sign up for our membership and receive 10%-15% off most of SukhaLife retail!
10 Class Pass is shareable but non-refundable and non-transferable.
All Unlimited packages are non-refundable, non-transferable, and non-shareable.
Ask us about senior, student and veteran discounts. Special rate provided with valid identification.
SukhaLife Yoga Studio reserves the right to change the class schedule and pricing options at any time!
One off purchases such as the 10 Class Pass or Drop-ins are non-refundable and must be used within 1-year of initial purchase date.
TERMINATION
& SUSPENSION POLICY
Students who wish to suspend their membership may do so for any reason, ONCE a year, and for ONE MONTH only. Students who wish to terminate must provide 30 days notice and you must do so by writing us at info@sukhalifeyoga.com. Membership privileges will continue throughout the term of your last month charged. If you wish to restart your membership, you may do so at any time, but at the current rate. We will not refund you for a month that has already begun.