Yoga classes for all levels
We offer a variety of yoga classes for all levels. Some of our classes are fast-paced and energetic, while others are more gentle and allow you more time to explore balance, depth and connect with your body. Although our complete Yoga experience includes variety, and each teacher's personal touch & creative point of view, their skillful and knowledgeable approach is the same in each yoga class.
Who we are
The translation of Sukha from Sanskrit is happiness, pleasure, ease, or bliss. That is what you will experience at SukhaLife Yoga Studio, from the cozy lounge to the spacious practice space. We also know that it's possible to have fun, laugh, and feel inspired through the practice of yoga. We promote skillful alignment, creative sequencing, and mindful breathing. Our teachers are professional yoga instructors who are enthusiastic about sharing yoga's power to connect, transform, and elevate your life during each class.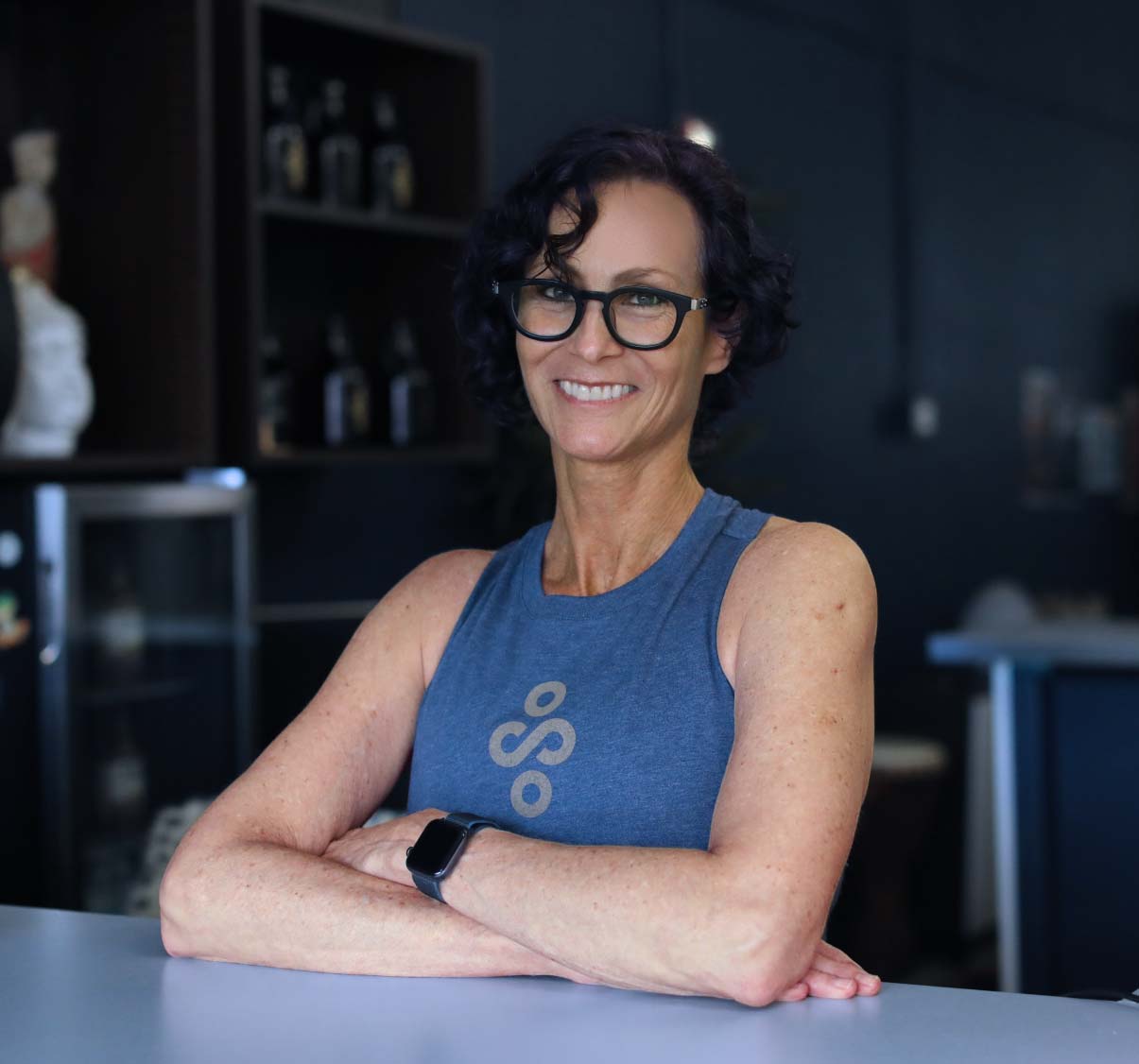 In my previous life as a horse trainer and avid runner, my body had been pretty beat up. In 2007, I decided to take up yoga. I immediately fell in love with the physical aspect of it and later, the spiritual. But, right from the beginning, I had to modify postures, use a towel under my knees or fold the mat for extra cushion on my sit bones, knees and elbows. This became very tiresome, so I cut up an old mat to provide extra cushion, creating a yoga knee pad. It wasn't quite enough, so, I found a mat material that was originally 10mm thick, (with the help of my talented husband) cut it to the length and width I thought would be the most versatile, used it one time and discovered it was just what I was hoping for…the right combination of support and comfort!
Since I work at a yoga studio, I began asking people to use my new yoga knee pad during their practice and tell me what they thought. The response was immediately positive! Using feedback from our customers and yoga teachers, I continued to improve the design and increased the thickness to 15mm (over half an inch) using the highest quality and highest density NBR foam. After testing, I found this to be the perfect thickness to provide comfort without sacrificing balance and stability. The SukhaMat (Sanskrit meaning; happiness, pleasure, ease, or bliss) Yoga Knee Pad was born.
With the success of the SukhaMat Yoga Knee Pad Cushion, I have opened my own yoga studio, SukhaLife Yoga, in St. Petersburg, Florida, USA and continue to design and develop products to help yogis and active people all over the world.

Barbara Merrill, 200RYT
Owner/Founder
SukhaLife Yoga Studio