FAQs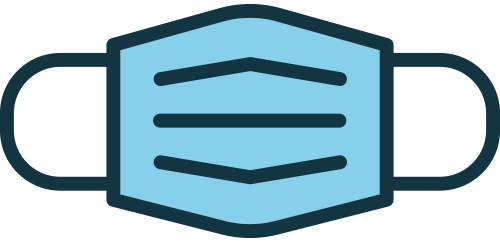 COVID POLICY – SAFETY GUIDELINES
Following the decision for mandatory mask wearing in Pinellas County businesses, we ask that all students wear their mask into the studio, and before and after class. It is not required to wear your mask while practicing.
The health and safety of our students and staff is our number one priority
Online booking is required
In-studio classes are limited to 10 students, with ample spacing between mats
We have implemented extensive cleaning and sanitizing procedures and are following state and local guidelines
Our studio air is filtered with germicidal UVC lights by Blue-Tube Fresh-Aire UV

Virtual classes are streaming indefinitely
We have also implemented contact-less check-ins and hands-off adjustments
New to our studio or to yoga?
If you are new to yoga, you may be wondering what class to take. Our Basics classes or our Mobility class are a great way to start. With introductory poses that are accessible to individuals with all body types and athletic abilities. These classes are a good place to build a strong foundation before progressing to more athletic styles. At SukhaLife Yoga Studio, we are happy to work with all new students to find just the right class for you. We will never push you to enter a class that makes you uncomfortable or won't help you meet your goals. Call or stop by our St. Pete yoga studio on central ave. and we'll answer any questions you may have.
Here are a few tips for your first visit:
What to wear? Snug fitting work out clothes, something you can easily move your body in.
What to bring? Mat, hand towel and water. If you don't have these items, no worries, we have them for rent or for sale at the studio.
It is important to minimize the use of perfume or cologne before class to avoid affecting others around you who might be sensitive or allergic.
Please arrive 10-15min before the scheduled class time. Give yourself enough time to check in, put your items away, roll out your mat and gather any props you may need. Got a few extra minutes before class begins? Sit quietly and focus on your breath, or do a few gentle stretches to warm up.
Yoga is practiced in bare feet so please remove your shoes before you enter the practice space.
If you have any injuries, please tell the instructor before class begins, they will be able to assist you with modifications.
Yoga class is a chance to escape the distractions we face in everyday life, offering you a rare chance to be fully present.  We ask that you leave your devices on silent, in the lounge area.
Yoga classes can get crowded; please be neighborly by making room for people by moving your mat, if it's available.
Please keep conversation to a minimum in the studio space.
If you must leave early, we ask that you let the teacher know before class, position yourself near the door and be sure to leave before savasana begins.
Parking
Parking is available on Central Ave. N. with a 2 hour limit during the weekday and no time limit on the weekends. The side streets and 1st Ave S. have no time limit. Take your time and look around, there is parking to be found!
Directions
For map & directions, click here.
If you have any other questions, comments or concerns, please call us at 727-686-1912 or email us at info@sukhalifeyoga.com